6 tags
3 tags
7 tags
4 tags
1 tag
3 tags
1 tag
3 tags
imogene + willie : substance & heart
My hunt for American made products has proven to be a challenge, but an inspiring one. I've come to realize that these products & companies that i've found are not just that, with it comes a story laced with heart & substance that electrifies the American Spirit. It's become more 'treasure hunting'- in both stumbling upon these companies & then investing...
Taking A Right Turn.
It's been a hot minute since I have posted or had time to post. My life has been a whirlwind these past months. Among many other things, I've been busy with work (Page 6 is growing and rapidly at that), busy collaborating with my mother to start our very own business (which we are hoping to launch within the next month, so keep an eye out :) ), my grandfather passing and training for...
1 tag
"Your 20's are your 'selfish' years. It's a decade to immerse yourself in every..."
– Kyoko Escamilla (via sorakeem)
Bathroom Remodel
It's been a while since i've actually had time to sit down and write. Spring is always a crazy time and this one has been no exception.   A quick update: Business at the boutique seems as though it's tripled and we certainly stay crazy busy with new merchandise coming in the store daily and our customer base both online and in our brick & mortar expanding rapidly. On top of...
Screw it.
I've never really been silent about this issue. I think I haven't been vocal enough though. It's the skewed definition of beauty that our culture has engrained into our minds. What is beauty really? Inner vs. outer, XS vs. XL, melons vs. mosquito bites…the list could literally go on forever. Well screw it. Here is me being vocal. I'm here to stick up for all women and...
My Top 10 Beauty Products
Within this past year, i've had the wonderful opportunity to model for Page 6 Boutique. Being in front of a camera all the time means Photoshop is my best friend and i'm constantly hunting for new beauty products. I've had ladies ask me what makeup and hair products I use, so I thought I share my secrets. Being the subject of photos was extremely hard for me at first. I actually...
To Start Anew.
I'm back from my holiday hiatus.  It's that time of year I look forward to, but it certainly drains you of time, energy, and emotions. So as The New Year celebrates a break in time and in new beginnings, I am done with my break in my blogging and will start anew. I write down my New Year's Resolutions every year, posting them on walls and doors; writing them on post-its,...
Permanency.
My family lost an angel 7 years ago. My cousin, Becca, tragically lost her life in a car wreck in 2004. She was only 17. Death is something inevitable. We all know that and we all expect it. It strikes such a different cord when a young life is taken away. It's one of the hardest things my family has ever experienced as a whole. If you know me or have read my previous entries, you know...
"You are as young as your faith, as old as your doubt; as young as your self-..."
A Real Life Fairytale.
There are those moments in life that define and change you. I call them Ah Ha moments. If you've read my previous blog entry, Here Lies Your Memories, you know that my brain isn't the greatest at retaining memories. So when I do, it's a sign that it has affected me in a colossal way. The memory that I am going to share is still so real and so vivid in my mind, that I know it is...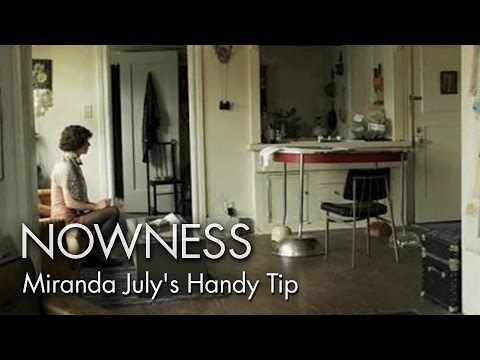 1 tag
Confession Friday
Confession #1 I am a Weeds-a-holic. Besides Dexter, it is the most addicting show I have ever laid my big green eyes on. I don't have Showtime, but I have Netflix…and there is 5 streaming seasons of it at my access. I started watching it last week, I have 5 episodes left to watch in season 5. Anybody wanna cast the first stone? I didn't think so. Confession #2 I've...
Autumn 2011 Picks
If you know me at all, you know my immense love for everything fashion and design. I graduated with a degree in Interior Design and I am the store manager of a women's clothing boutique. I have the special opportunity to apply my design knowledge to my work everyday. I've always said that my body is my palette and my clothes are the media in which to manipulate and express my...
HERE LIES YOUR MEMORIES
Being only 25, It's a scary thing to me when I have a hard time remembering details from my past. For the most part, I see my past more as eras than as little moments in time. I break it down as follows: The Kentucky era, The BIG South Carolina move and transition, the ugly-terrifying-plain out brutal middle school era, the not as ugly- but who the hell am I- kind of fun high school era,...
WHAT'S IN A NAME
I've tried blogging in the past (too many times) and it has never worked out for me. I couldn't decide if it was the time in my life, my discipline, if I was writing for the wrong reasons, or if it was a combo of all those things. This time around, I am promising myself to make at minimum a valiant effort to blog for 30 days. I'm older now- mid twenties- and I feel that I am...